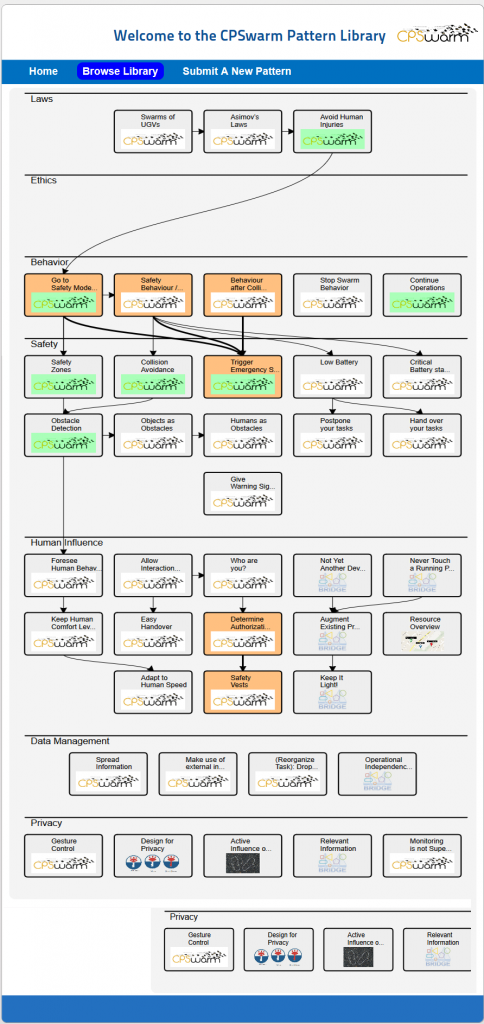 The CPSwarm Design Pattern Library (DPL) reflects a living structure of application design and UI design patterns for #swarm applications in cyber-physical systems #CPS
In "traditional" pattern collections and pattern languages, expert experience over a long time is collected, structures and finally formulated as patterns. This usually happens after a longer period of time, i.e., years.
The Design Pattern Library (DPL) follows a bottom-up approach and intends to support the application-engineering process so far that already existing patterns are directly provided together with the DPL. In addition, adapted and new patterns and pattern candidates, respectively, are also integrated at an early stage and even during the development process. Throughout development time, the candidate status is tracked and eventually turns it into a real patter, an anti-pattern or drops the whole proposal since the idea is not expressing a real design pattern.
Find all patterns and descriptions at an interactive webpage with the CPSwarm Pattern Library.