Swarm robotics are gaining more and more interest in research. Modelling swarm robotics and their behaviour is one of the main objectives of the CPSwarm project. Currently, testing a swarm robot is difficult due to the hardware complexity and cost of robots. Software simulation can be used to test swarm behaviour, but this is considerably complex and often inaccurate due to the poor modelling of the environment, which calls for a validation with real robots.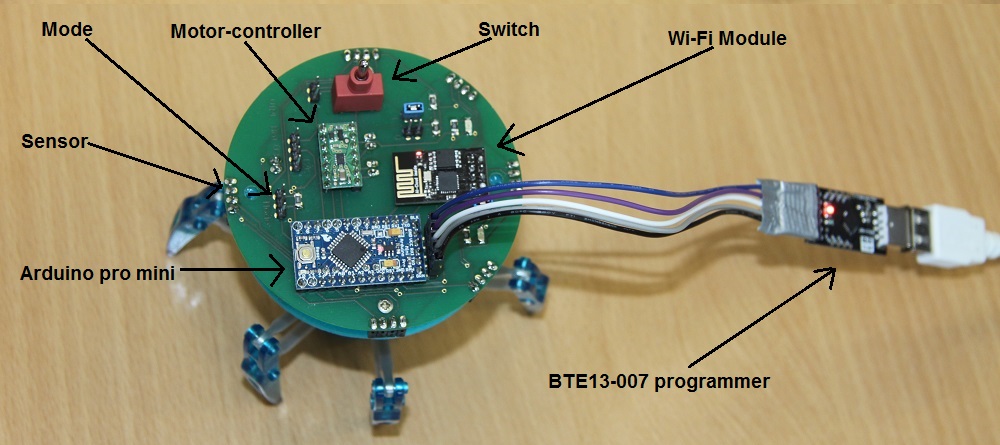 At WISES 2017 in Hamburg, Midhat Jdeed from the CPSwarm project introduced a new robot platform named Spiderino for swarm research and educational purposes. Spiderino is a low-cost research robot based on the small size of the Hexbug Spider toy. The basic modification replaces the robot head with a 3D-printed adapter, consisting of two parts to provide space for sensors, a larger battery, and a printed circuit board (PCB) with Arduino microcontroller, Wi-Fi module, and motor controller. The prototype costs less than 70 Euro, and is suitable for swarm robotic experiments and educational purposes.
For more details, please check out our presentation at Slideshare and the paper 'Spiderino – a low-cost robot for swarm research and educational purposes'.